Back
Extra SERP API improvement: "people also ask" item extended🚩
1565517720001
Improvement
Blended search is a way more important than regular organic results now. So, the new update comes to Extra SERP API. "People also ask" item has been enhanced .The drop down list available after clicking a row is within API response now.
Extra SERP API improvement🚩
"People also ask" item in the response from Extra SERP API will be extended by new "string" type fields. They will reflect the data which arise when you click on the row: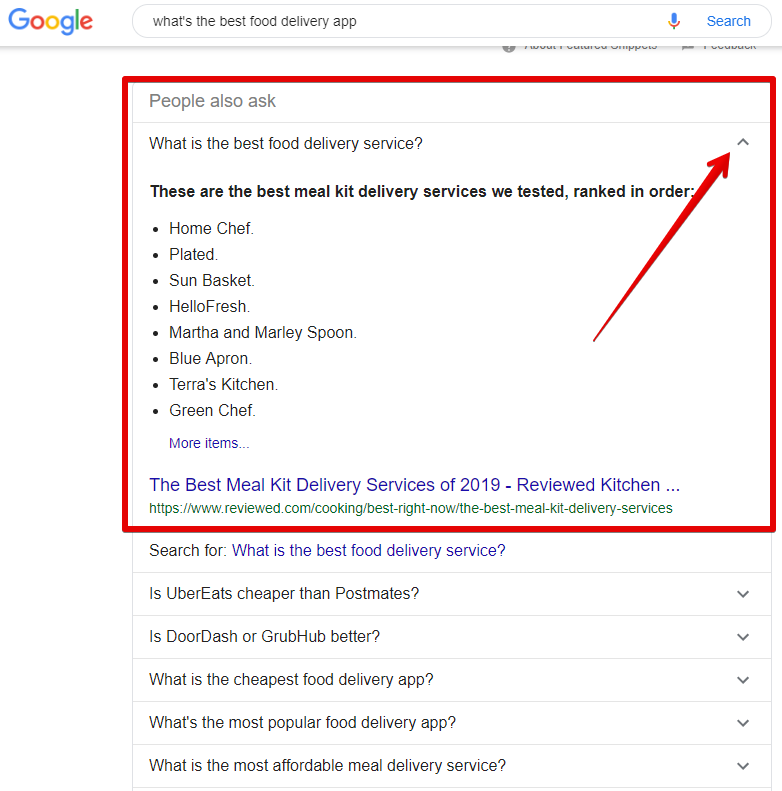 The following fields with the appropriate important data will be added :
📌"title",
📌"snippet_definition",
📌"snippet_title",
📌"snippet_url".

The date of this release is August 15. Stay tuned and don't miss the freshest updates. Never forget that implementing innovation before anyone else does definitely make your tool 5-star software in SEO world ⭐