Meet Affiliate program in DataForSEO v3 💸
1608223680001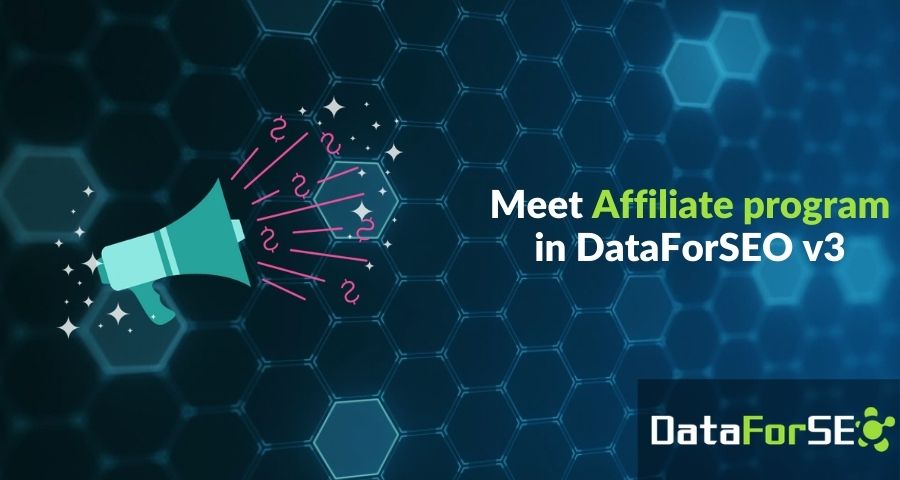 DataForSEO has launched an affiliate program that is already available in the v3 dashboard.
One of the most valuable customers' feedback is sharing their positive experiences with colleagues or other mates. At DataForSEO, we are happy to have customers who recommend our product to others. That's why we want not only to give them a big thanks but also to let them benefit from it.
From now on, you can share your personal affiliate links with anyone you'd like to. In your account dashboard you will find the Affiliate Program page: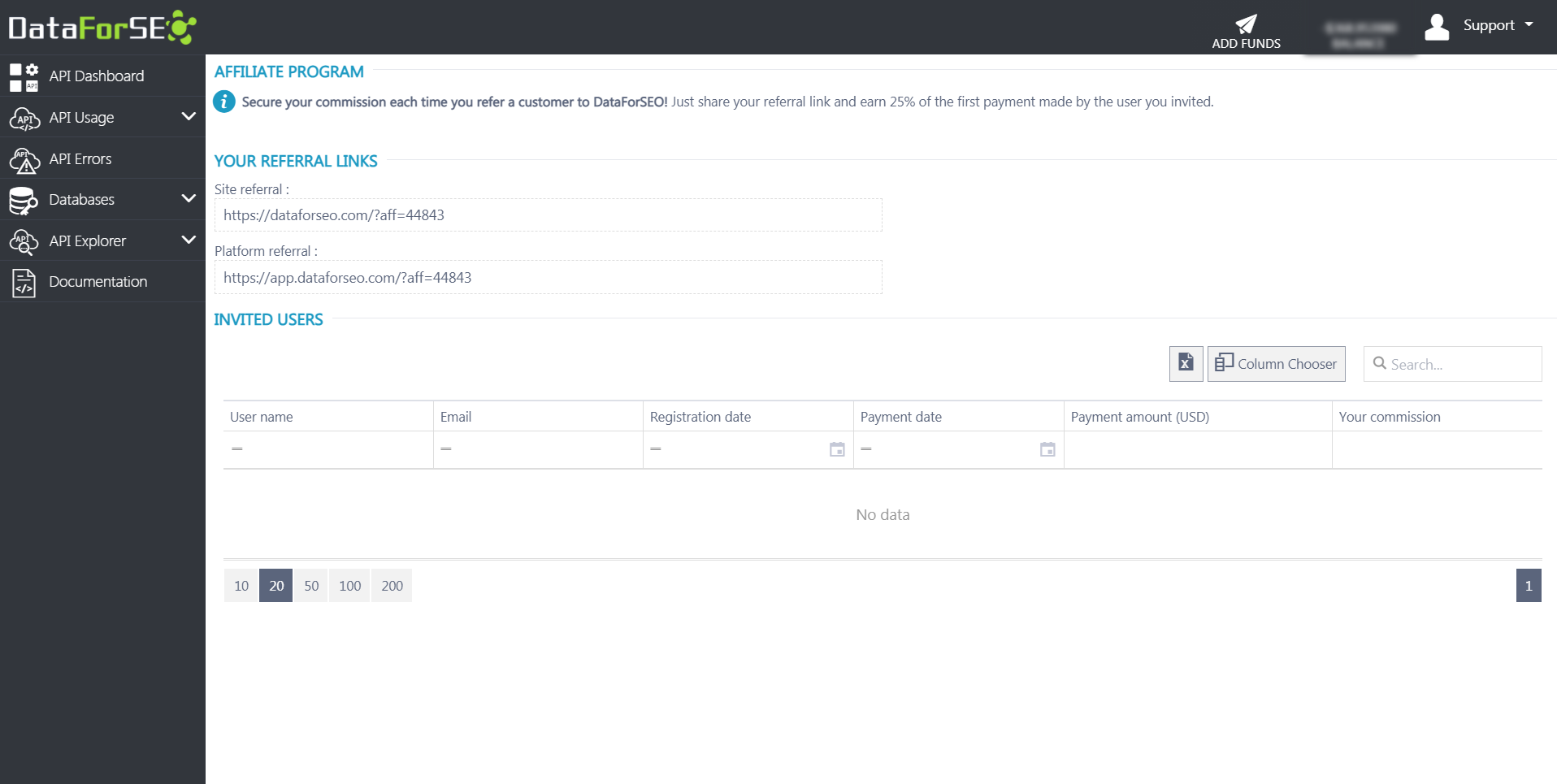 Simply share the link to anyone, and we will track this user after she signs up. Once she proceeds with a payment, 25% of the amount will be added to your account balance. If you invite a lot of users and they become our customers - you will be able to call API literally for free using the commission you've earned.
Check your account dashboard if you already want to invite someone and get free funds!