API playground in your dashboard 🎮
1608218220001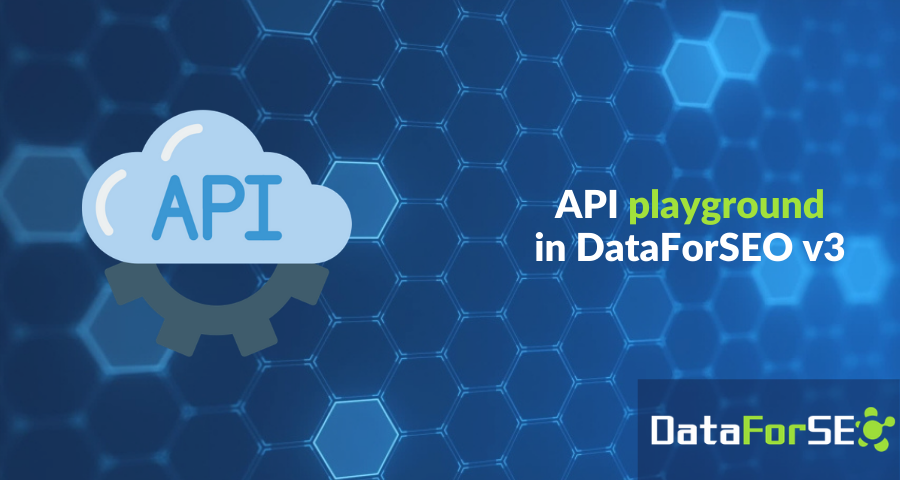 DataForSEO has added a possibility to test API right into your account.
No code required; you just need to select the necessary parameters, and JSON-encoded data will show up in a few seconds.
Currently, you can test the functionality of SERP API and choose any search engine and search directory provided in the drop-down lists.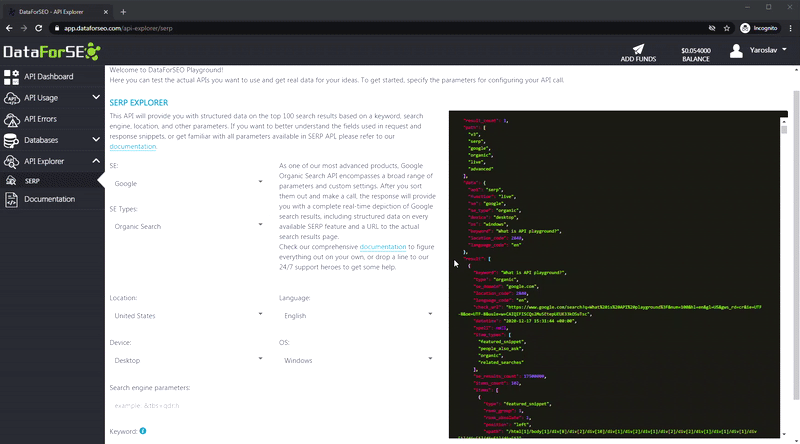 We will extend the functionality further and add all available APIs to the playground.