Clickstream Search Volume API 🎯
1568971260001
Update
New API endpoint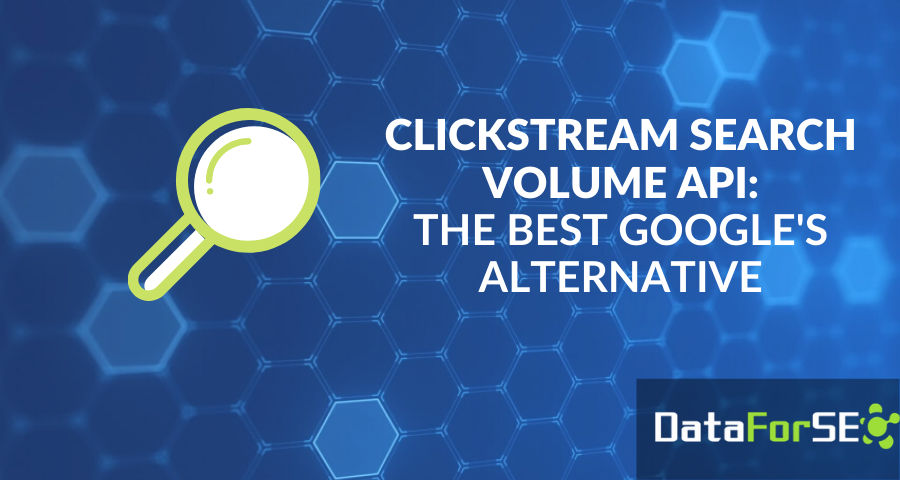 DataForSEO Team rolled out a few endpoints for getting precise search volume and its trends which are based on clickstream data.
Taking into account all the issues, inaccuracy and absence of Google search volume for some keywords we decided to launch Clickstream Search volume API and Clickstream Trends API.
We took a pool of over 100 million users' actions on the web.
Conducted research and found out a proper scale factor.
Validated the results between Google Ad's search volume and clickstream based one.
So, we are glad to introduce a few endpoint you can find useful for your software:
Bulk Clickstream Search Volume provides an alternative and more precise amount of monthly searches rather rough group-based Google's search volume.
Clickstream Trends allow to figure out which keywords had the highest demand in a certain region for a particular date. It goes beyond the opportunities of Keyword Planner, so bring massive value to your business.

Clickstream Trends By Key uncover the most relevant queries per keyword you specify. The algorithm selects not only poor "seed" keyword matches but also considers location and the time range.
Hurry up to try Clickstream API!