DataForSEO version 3 release 🚀
1581504000001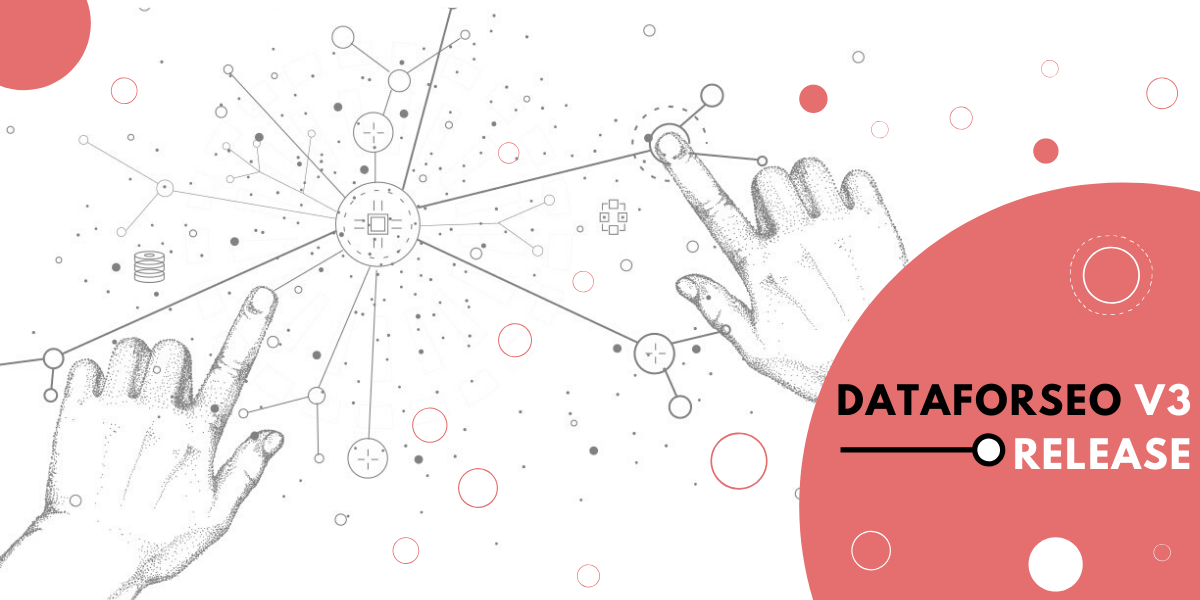 DataForSEO Team is glad to announce the release of version 3!
Swimming in the ocean of SEO data for over four years wasn't that easy. Sometimes our ship was on the high seas during the storm, but we managed not only to avoid sinking but also to make ship experience comfortable.
Now, with over 700 customers on-board, we've decided to build a brand new frigate to conquer SEO waves in 2020 - API version 3.
A lot of technical things were reconsidered, refined, and perfected.
The new update is not only about upgraded capabilities.
It is about better, more affordable, and reliable API with a hassle-free way to integrate and leverage it for your software.
You are welcome to get familiar with the improved and extended docs.
Hope you'll love the novelties and features we've devised for you heart!