Featured snippets added to Google Organic Regular SERP API v3
1589205060001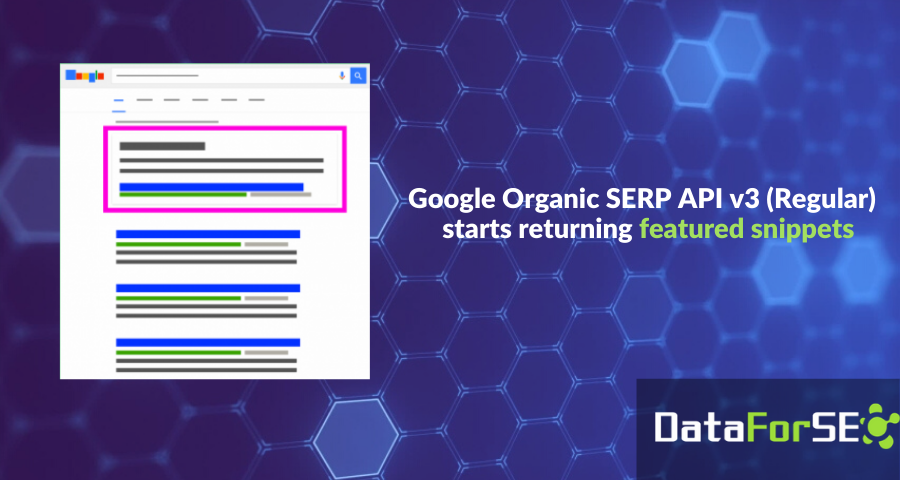 DataForSEO has applied some changes and such search results as featured snippets were added to the response of Google Organic Regular SERP API, in particular to the following endpoints:
https://api.dataforseo.com/v3/serp/google/organic/task_get/regular/$id
https://api.dataforseo.com/v3/serp/google/organic/live/regular
As you probably know, a few months ago, Google deduplicated featured snippets on Page 1 of search results. So, the featured snippets are counted toward the ten results shown on a page, and the same URL no longer appears on the first page.
This issue has already been eliminated in the SERP API v2 and Advanced SERP API v3 which returns all rich snippets.
However, as you used the Regular endpoints which return only basic organic and paid listings, a featured snippet was omitted from the top 100 results so that you could miss the first position at all: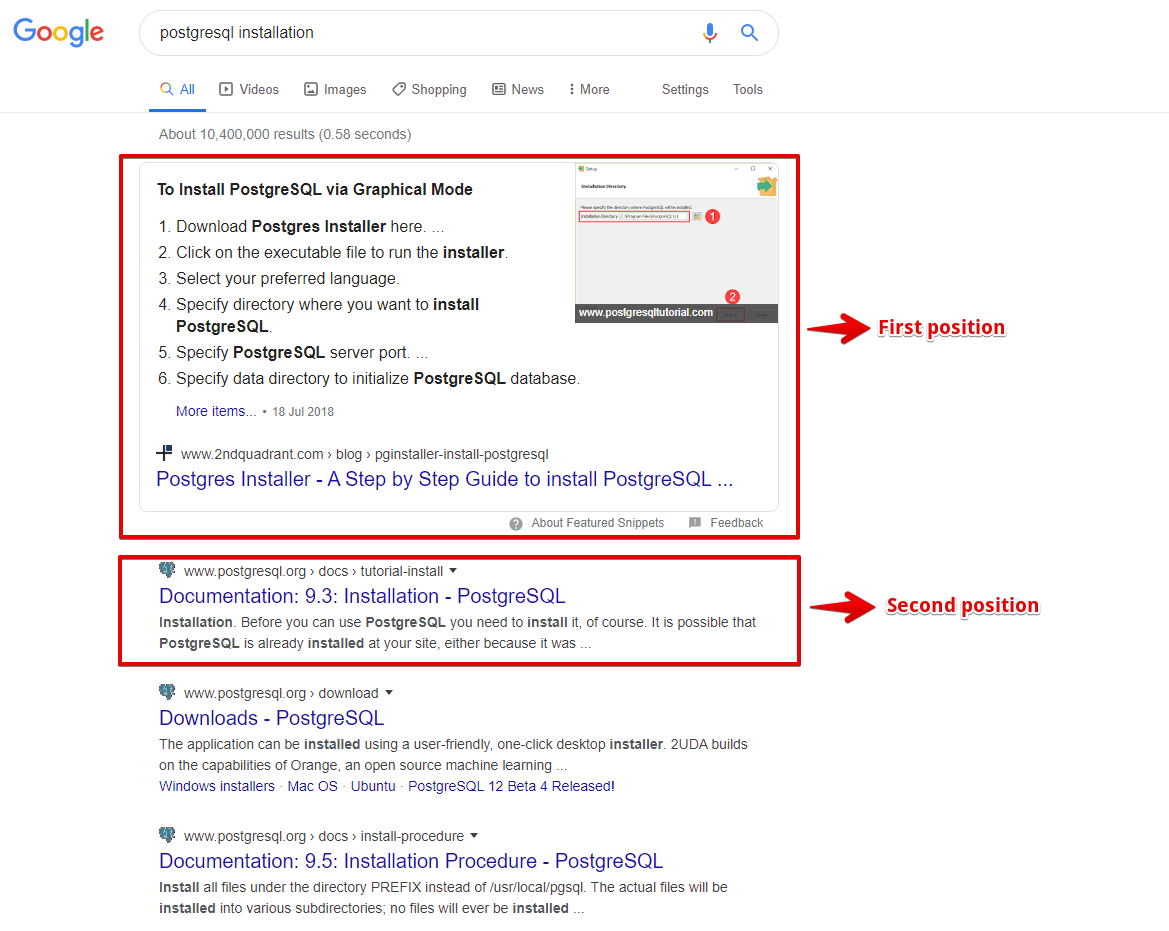 Today we have rolled out an update, and a featured snippet will be also returned along with other organic and paid elements in the response of Google Organic Regular SERP API.
Even though featured snippet is a SERP feature, DataForSEO has decided to provide it with other organic and paid results to ensure your rank tracking returns correct positions no matter what kind of SERP API you use.