Google Maps SERP API changes
1605539160001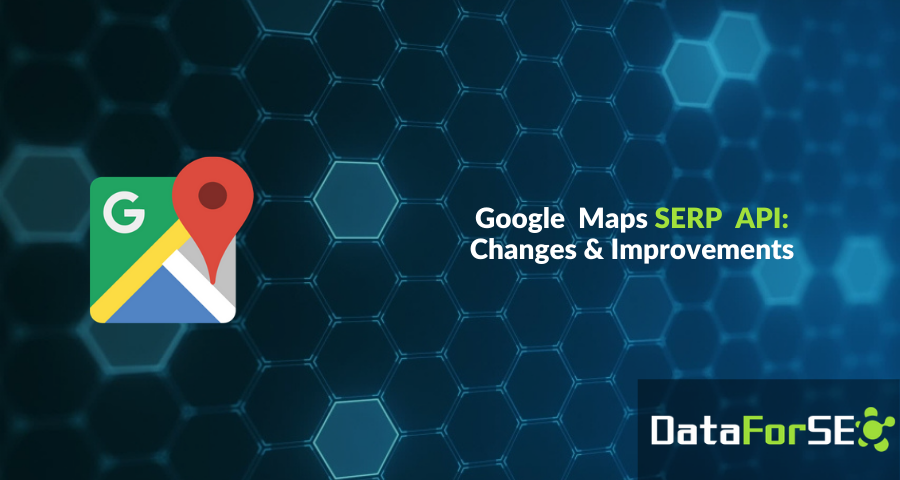 Google Maps SERP API has been improved and some upcoming changed are planned.
We have added the main image featured in Google My Business profile for every Google Maps listing:
"main_image"

: 

"https://lh5.googleusercontent.com/p/AF1QipON0GvD1Cukkgo1q-2O628hLooy3QTBO7ChXtk-=w408-h506-k-no"



The category of business activity is now returned for every item in the response:
"category"

: 

"City tax office"



We are going to change the structure of the"work_hours" array and start supporting the working hours in the format indicated on this screenshot.
If a given business entity indicated the lunch break, Google shows two separate time ranges for every day. This case hasn't been covered by DataForSEO SERP API, but from 16/12/2020 we will start returning new structure of the "work_hours" element.
Make sure you apply the changes before the update goes live. For your convenience, I attached the sample with a new structure below. Also, you can specify the following parameter when setting a task to receive updated response before the actual release (before 16/12/2020):
"new_maps_search": true
In this case, we will return the new structure with extended working hours.
Feel free to contact customer support team for further clarification.