Introducing GPS coordinates for local listings
1612360010677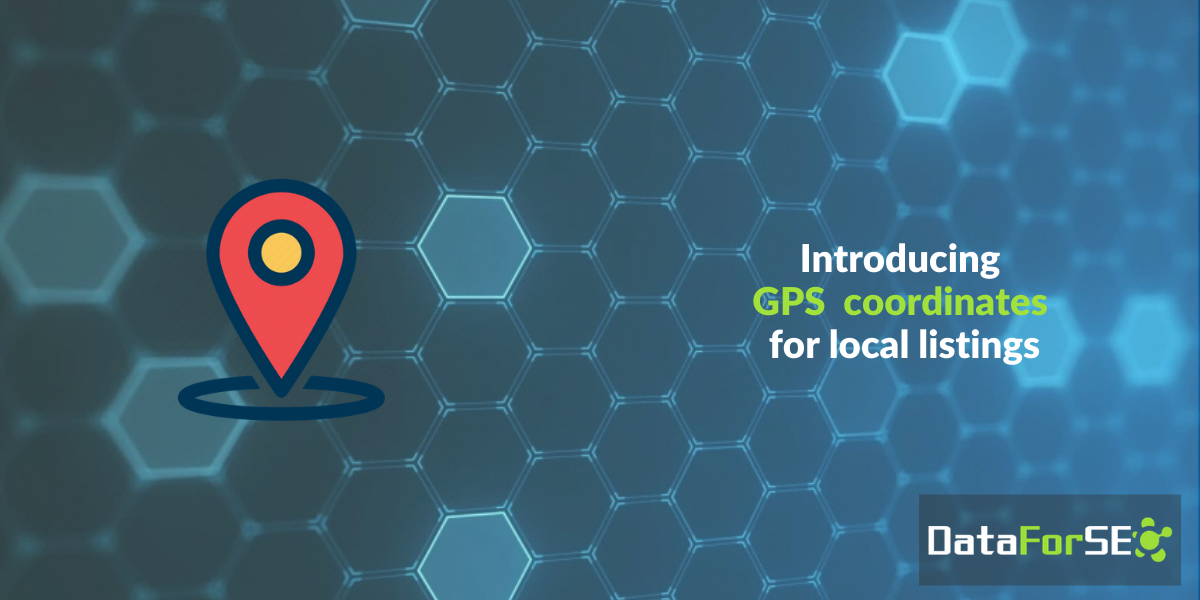 DataForSEO is happy to introduce GPS coordinates for local listings in Google Maps API and Business Data API. From now on, you will get latitude and longtitude data for every local listing in the response of these APIs.

Here's how it looks like :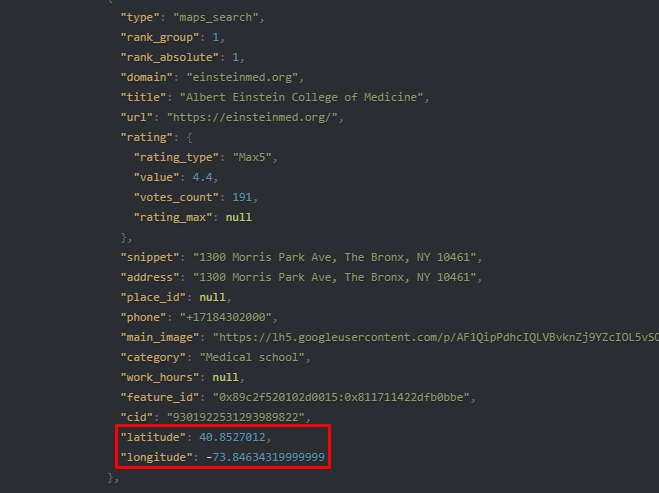 Make sure to enrich your tool with this data to display location information to users. It will give a much clearer understanding of where exactly a particular local listing is located.

Using this data, you will be able to build up an interactive map, where all local listings will be placed. On top of that, it enables you to create accurate correlations between rankings and points on the map as well as other features for your local SEO software.
Did you like this update?