Introducing Historical Search Volume
1612439975027
Update
DataForSEO Labs API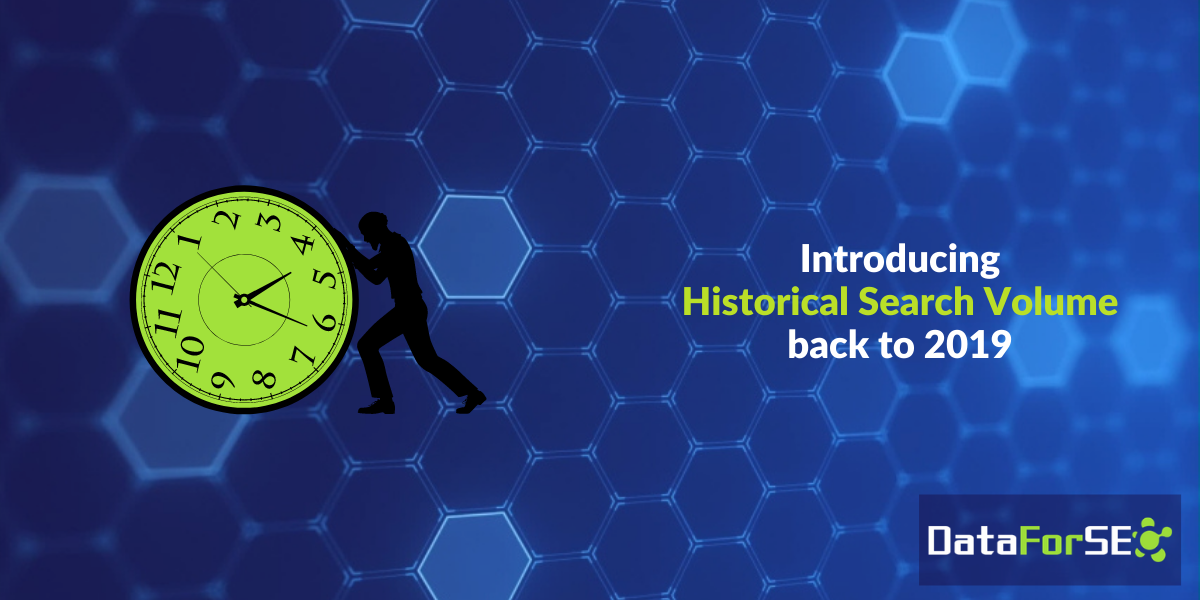 We are happy to announce the new endpoint in DataForSEO Labs API > Historical Search Volume. Using this function, you will obtain search volume data back to 2019.
Google Ads API, in turn, limits historical search volume data to the last 12 months only.
We have been storing Google Ads search volume since the beginning of 2019. From now on, all this data is available for you, and you are welcome to use this function to get actionable retrospective trends.
On top of search volume data, you will get current CPC, competition, and categories of specified keywords.
Try it out, build accurate forecasts, find out seasonality, and provide your users with deeper insights into keyword trends.
Did you like this update?