Meet new time ranges in Google Trends API ⏳
1591972080001
Keyword Data API
Improvement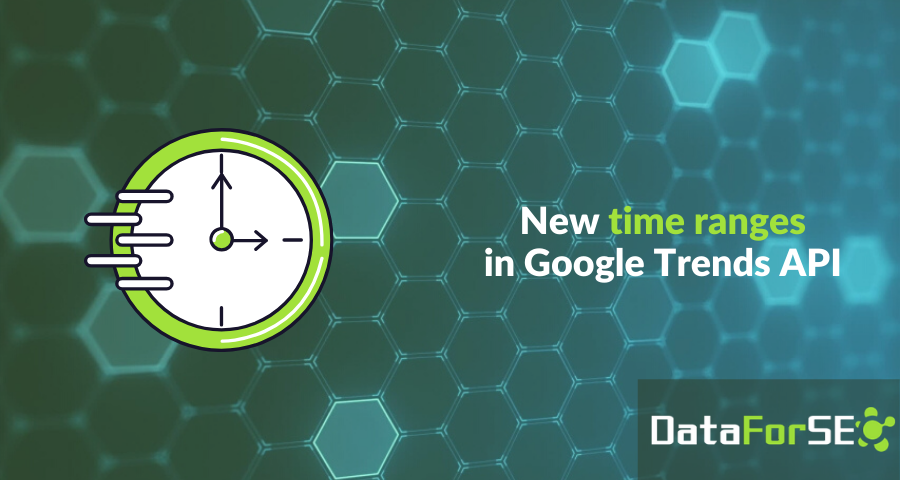 Google Trends API capabilities were extended. From now on, you can set default Google time ranges such as "past day", "past 7 days", and more.
According to our research, Google Trends results might differ when specifying the same time period with a custom time range and with the default one. That is why the possibility to set default time ranges was added to the functionality of Google Trends API.
You can find the default time ranges in the drop-down list on the Google Trends page as shown on the screenshot below: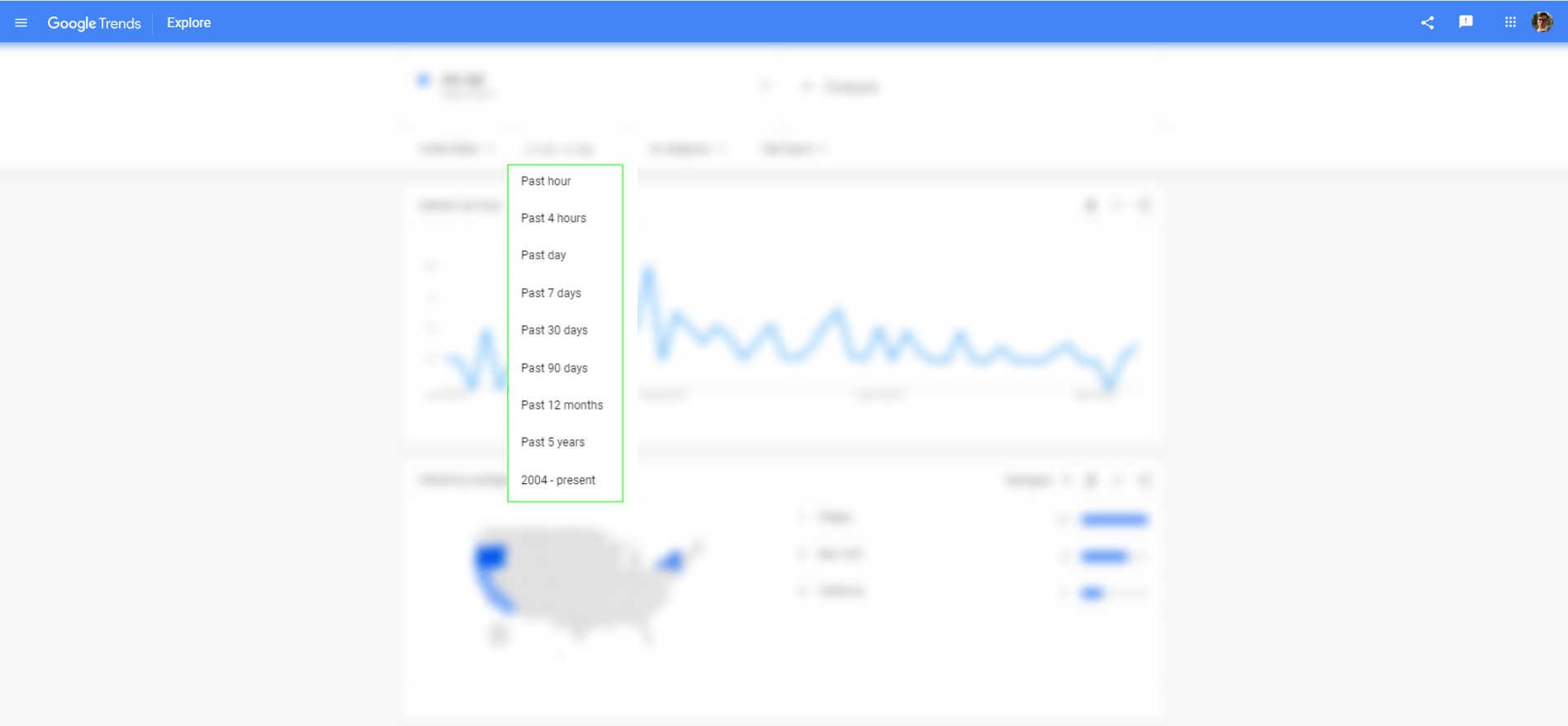 The field time_range was added to the POST array. If you specify a custom time range using the fields date_from and date_to, the value of the field time_range will be ignored regardless of what you specified.
Feel free to get more details in our documentation.