New locations in DataForSEO Labs API
1614089820000
Update
DataForSEO Labs API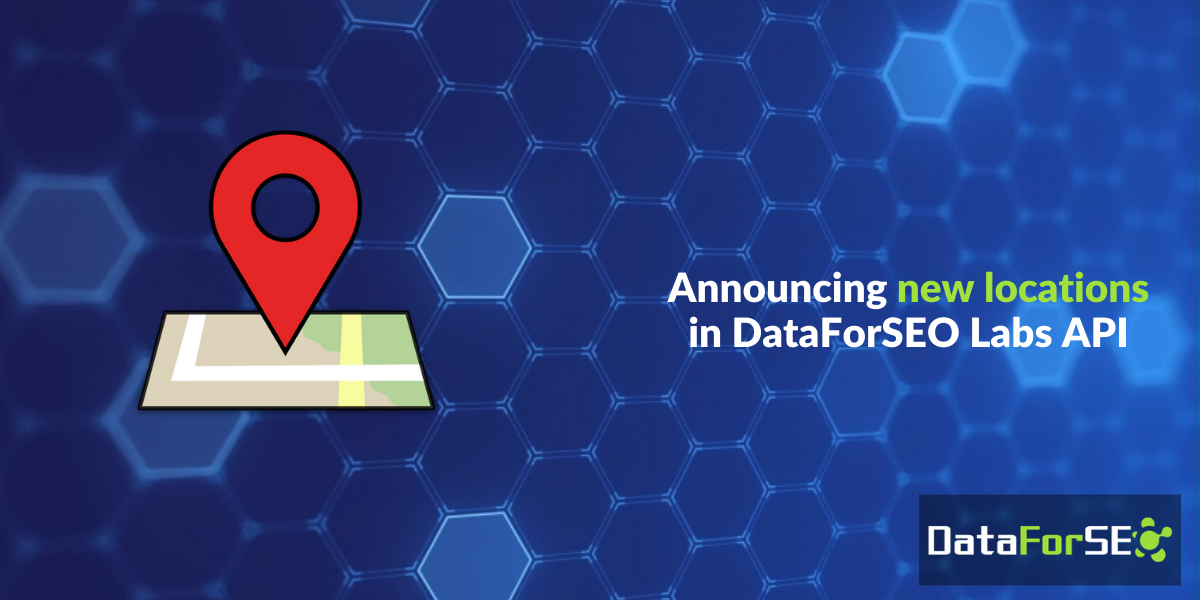 DataForSEO team is glad to announce new locations in the DataForSEO Labs API.

In particular, the locations for the following countries are already available:
Myanmar (Burma);

Philippines.
Note that every country supports different languages. You can always check the up-to-date list of locations and languages here.
From now on, you can use the following locations and languages in every endpoint of DataForSEO Labs API and get actionable data for mentioned locations.
Feel free to download a JSON file with recently added locations and languages by the link below:
📎 new_locations_and_languages.json
Did you like this update?