New supported and changed locations in DataForSEO API
1604045340001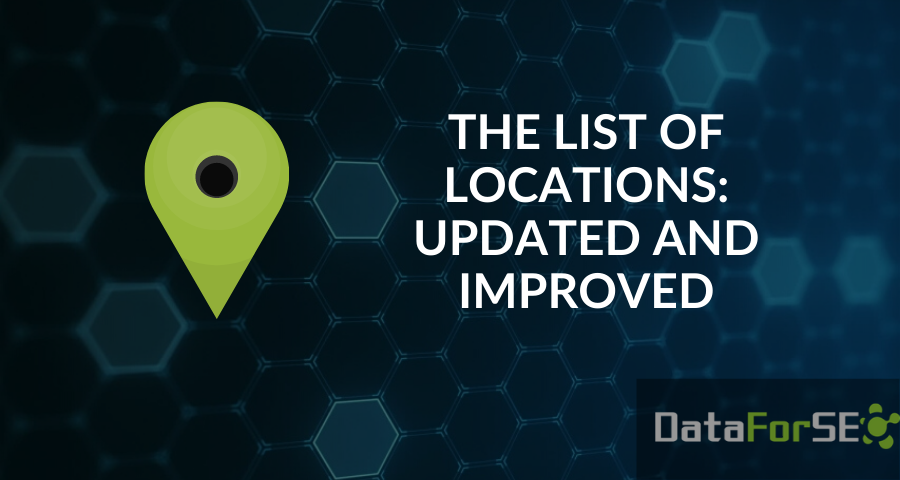 Granular search targeting required continuous monitoring and update of locations. As Google always updates its geographical targeting details, DataForSEO keeps up with these updates.
Within the frame of recent changes, we added and some locations to our list and changed the location_name parameter of some locations.
The .csv files with new locations and changes ones are available for downloading by the links below. Feel free to check it out.
Besides, you can always receive the up-to-date list of locations in the documentation.

Note that you can still use the changed location in their old format within 30 days after this update. You will receive an error if you use the old format, but the task will be executed. In 30 days, we will disavow the old format of changed locations.
📎 added_locations_30.10.2020.csv