OnPage API: new IPs to whitelist 📄
1567590780001
Update
OnPage API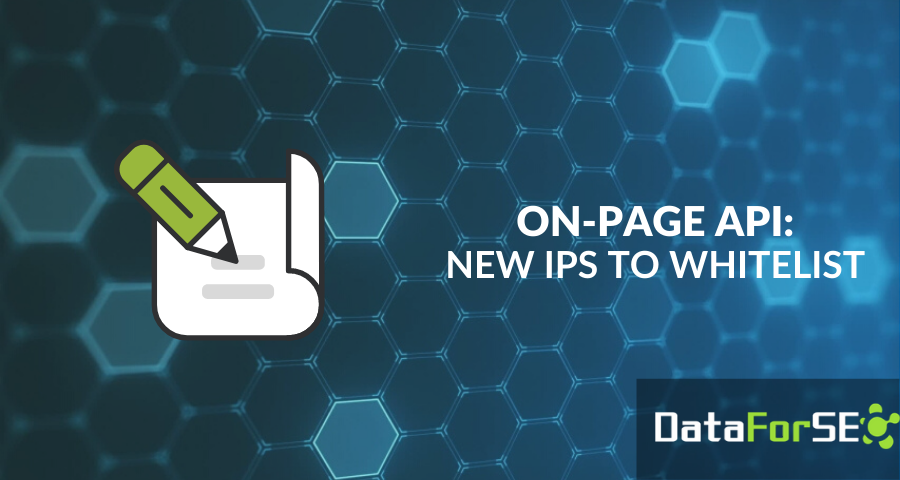 We added new servers to maintain OnPage API infrastructure. Please, whitelist IPs if necessary and enjoy better performance.
I bet driving traffic is the Idée fixe any marketer keep thinking about 😉
Everything else is just a tool which helps you to make the machine work.
However, if the website has on-page SEO issues it won't rank high but bounce rate will be high as the sky.
Thanks to you we're growing and extend our server infrastructure. We're adding two new servers for our crawler to let you uncover all the issues and problems the websites have.
Our crawler's name is RSiteAuditor. And the list of its IPs is below:
138.201.128.13
88.99.57.135
195.201.163.141
195.201.106.84
94.130.91.180
Please, whitelist the IPs mentioned above if necessary and carry on using On-Page API.