OnPage API v3 - something you've been waiting for 😉
1597928820001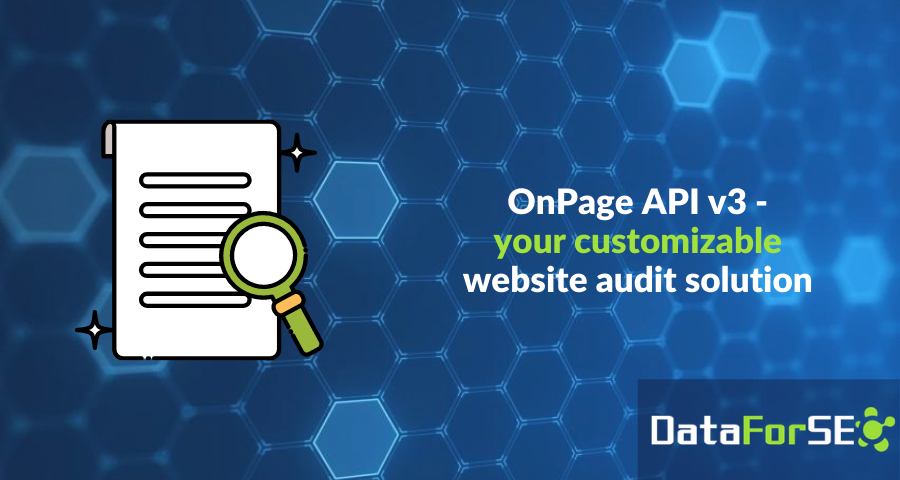 DataForSEO has released the OnPage API v3 - customizable crawling engine for website audit.
We developed a solution that allows you to analyze thousands of webpages and check them for every known on-page ranking factor. It's swift, accurate, and more importantly - it's customizable from top to bottom!
Going by the name of OnPage API v3, its capabilities extend far beyond your typical on-page crawler.
This is an advanced solution that evaluates your website against dozens of customizable on-page performance factors and website health benchmarks.
Let's break down the core features we have included in the new version:
Mobile SEO audit and javascript crawling now available.
A detailed breakdown of the page loading time;
Actionable data on website resources, such as images, scripts, and stylesheets;
Custom JS scripts, sitemaps, and robots.txt parameters;
Raw HTML of each scanned page;
Custom threshold values for various website performance metrics.