Rank Tracker API - adapted to featured snippet changes ✅
1579802460001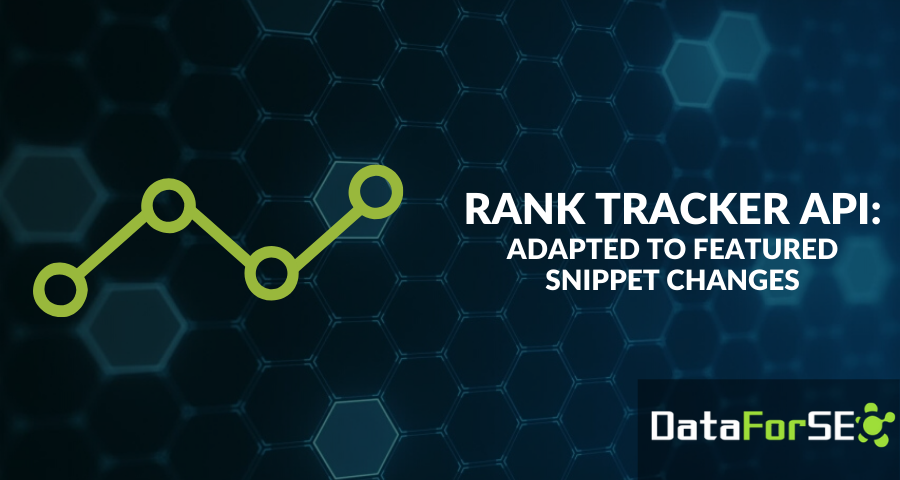 Yesterday Google confirmed a little, but important update that impacted featured snippet results. From January 22, web pages in a featured snippet position will no longer be repeated in regular Page 1 organic listings.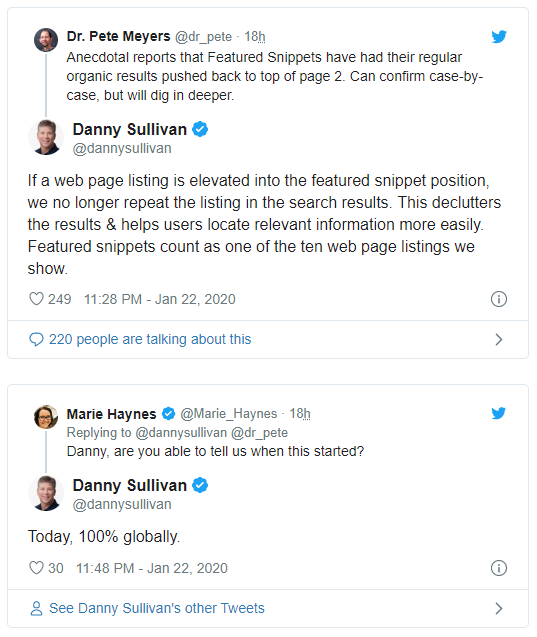 Taking into account this update, we did our best to apply the necessary changes to the Rank Tracker API.
So, we start considering the featured snippet as the first organic search result. If the SERP includes the featured snippet and the website you specified in a post array is presented there, it will have the first position.
The update was rolled out on the January 23.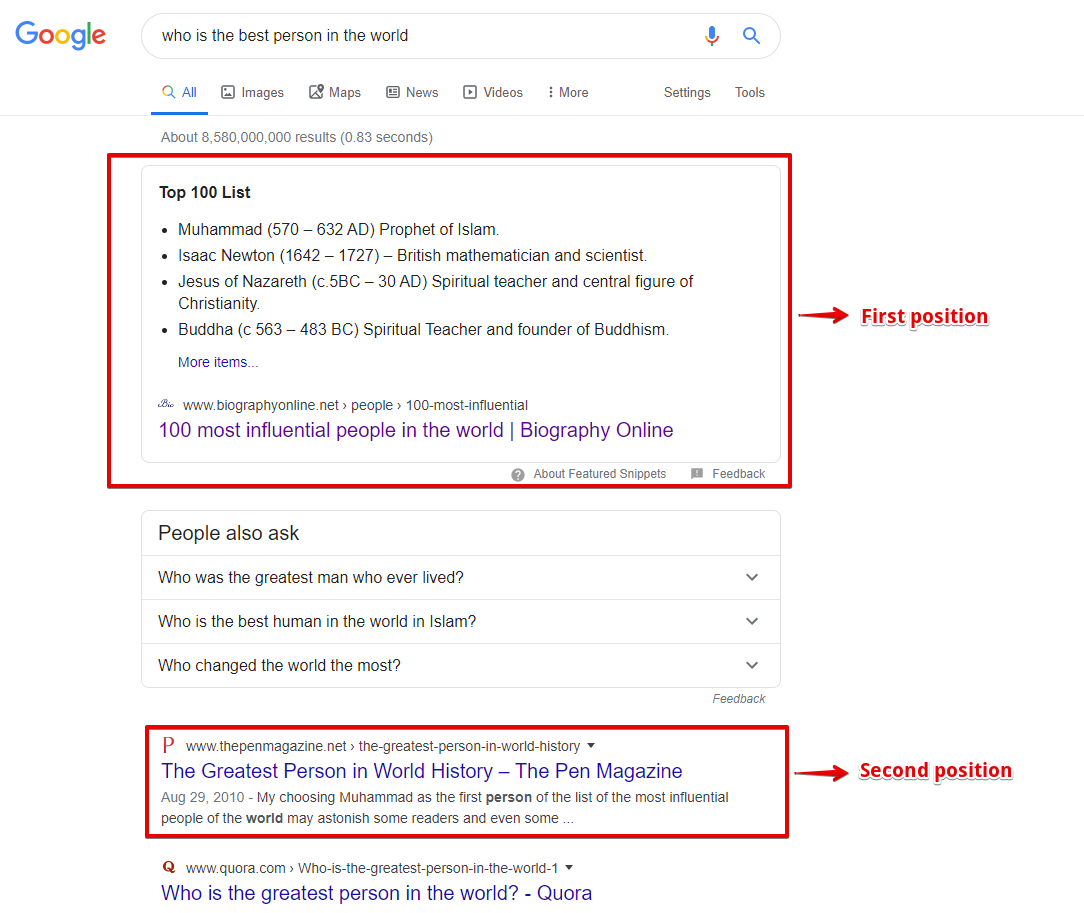 Why is it that important?
Unlike the Extra SERP API, Rank Tracker API previously considered only organic search results. From now on, we also consider featured snippet as it is the only way to provide you with accurate rankings data that are close to real user experience on Google.
If you have any questions, drop a line to our pleasant support 😊