The list of locations has been updated🔁
1571388060001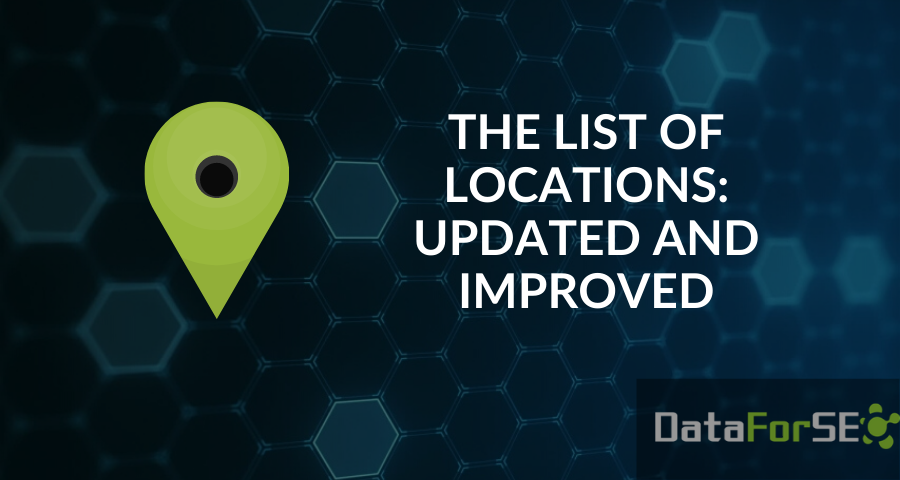 DataForSEO updated a list of locations. In particular, some changes were applied to the loc_name_canonical parameter.
Let's face it. A basis of the efficient analysis is the data you rely on.
There are three key points about data. It should be relevant, meaningful, and up-to-date.
That's why DataForSEO Team is always working on improving geographic targeting to let you ensure perfect location diversity.
Within the framework of these changes, the loc_name_canonical parameter has been adjusted for some locations.
The file with new names is attached.
We totally understand that it's difficult to apply all the changes in a few days, so all the old locations are available within 30 days. Take your time 😉
If you are using the loc_id parameter, you don't need to apply any changes; all IDs have been remaining the same. The list of locations in the documentation is already updated.
Streamline the efficiency of your software with the freshest and relevant data!